SHEWON …..Dried bird's nest instant drink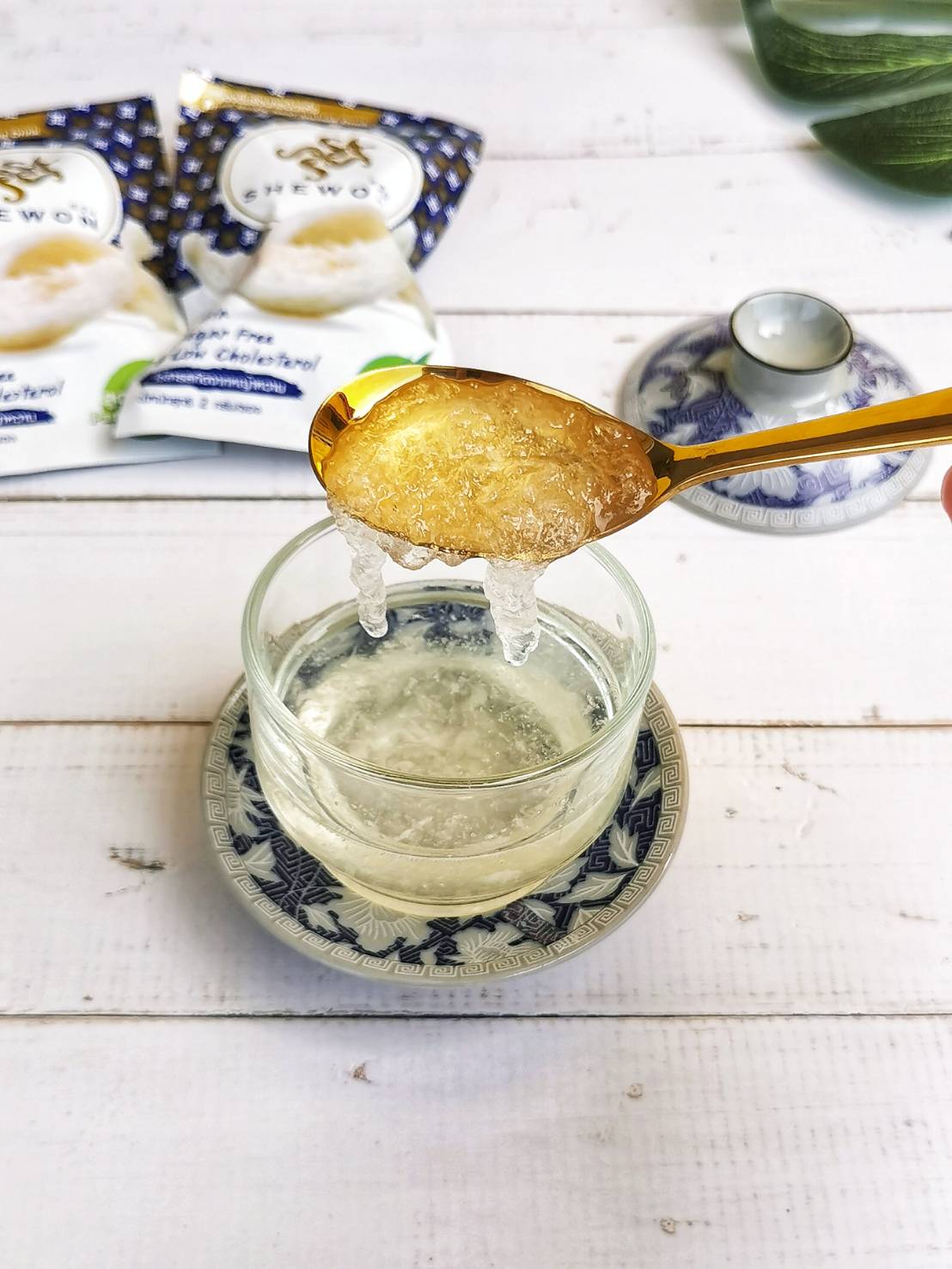 Only quality bird's nest which was cleaned and cooked. After that make it dry by freezdry technology which make the product dry, soft weight and keep the benefits of bird's nest because this technology is low temperature processing.And it is convenient to eat. Just tear the sachet of the drink, pour the nest in the cup, fill 120 ml. of hot water, wait for 3-5 minutes. And it's ready to eat.
.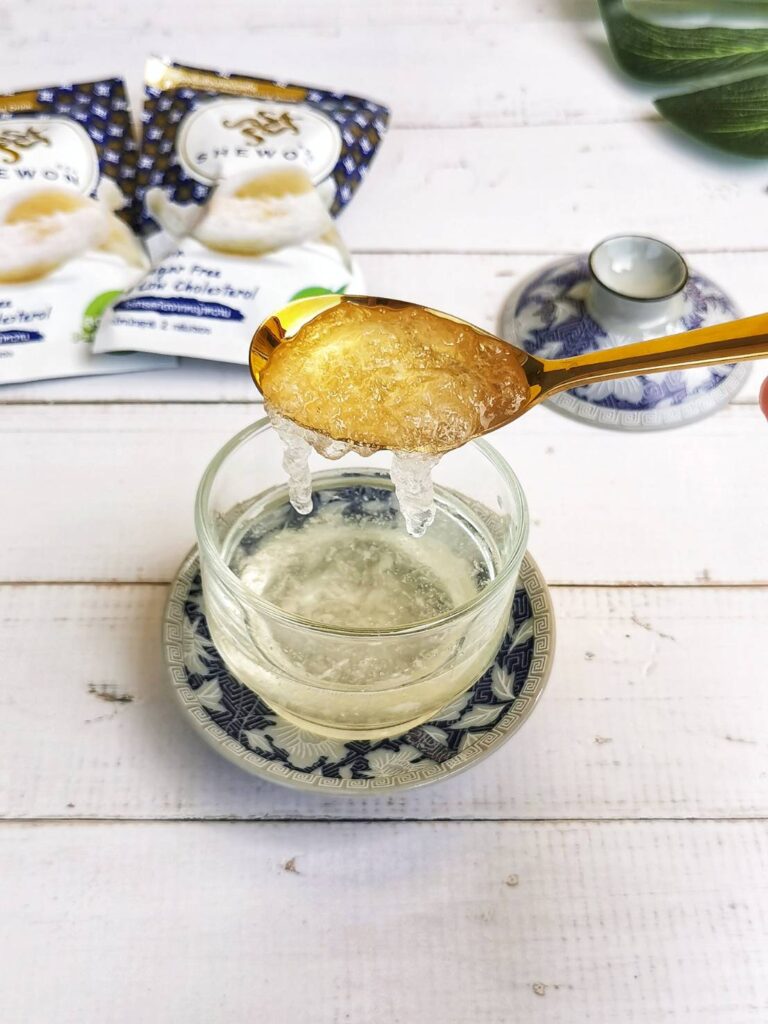 stevia&pandan flavor ☘
We use fresh pandan for natural flavor which contains many qualifications such as nourish heart and blood vessels. Moreover, we use steviol glycoside which is 200-300 times sweeter but lower cholesterol instead of sugar. Benefits of stevia is
reduce inflammation and heal wounds faster
reduce fat in blood
reduce blood sugar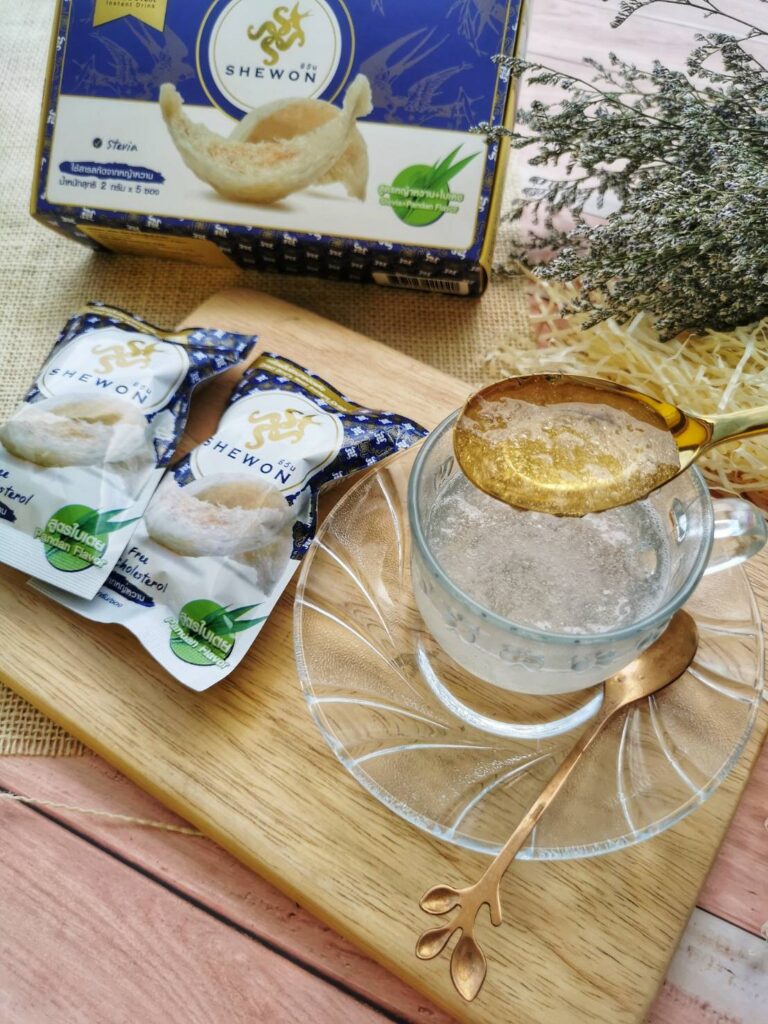 Rocksugar flavor 🍐
We mix with rock sugar which great quality and get a soft sweet and original taste of bird's nest.
.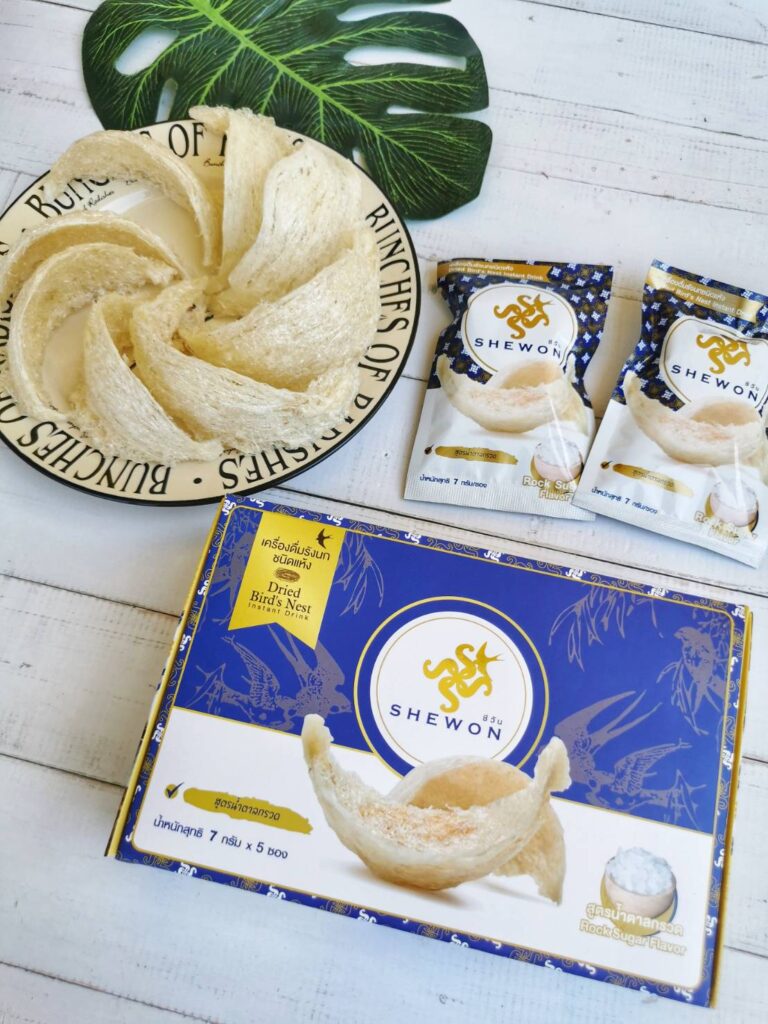 Promotion
💗 1 box = 850 baht
💗 2 box =1,550 baht
💗 3 free 1 box = 2,550 baht
💗 12 box = 7,500 baht
Bulk order please contact > kcdintertrade@gmail.com
birdnest #shewon #instantdrink #pandan #stevia #health #ediblebirdnest #chinesefood #drink #yanwo #yanwodrink #healthydrink #healthyfood #productofthailand